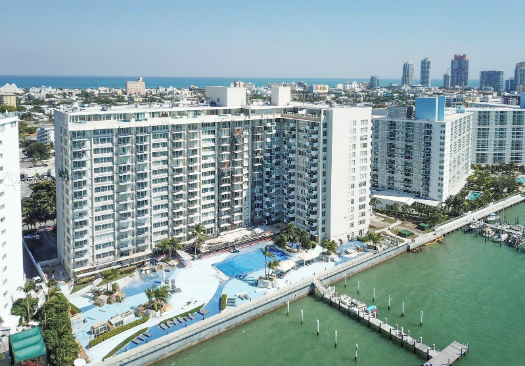 Mirador 1000 is a premier condo located in the heart of Miami Beach. They serve a diverse set of residents including locals and those from all over the world who use it as their vacation home. Their residents range from the young and upwardly mobile to retirement.

When the Florida Condominium Website Law went into effect at the start of 2019, Mirador 1000 had already taken action to ensure compliance with the new rules with the use of Concierge Plus' platform.

The law required that residents and owners should be able to access financial documents, association records, and rules and regulations, as many residents have experienced unnecessary difficulties when trying to locate or obtain such documents. The law's objective was
thus to address transparency and communication issues within condo associations.

It required that condo associations had websites that allowed owners to access documents. Some of the documents include:
Association agreements and contracts
Annual Budgets
Financial Reports
Meeting notices
Condo bylaws
Declaration documents
Articles of incorporation
Many condo associations were scrambling to find and post the necessary information, or create websites if they didn't already have one, however, the management at Mirador 1000 already had the information they needed at their fingertips. They simply uploaded all the required documents to Concierge Plus' media library and referred their residents there for any information.

Concierge Plus also helped Mirador 1000 tackle Airbnb and VRBO activity. Short term rentals are illegal in Miami Beach, but the association struggled to curb the problem in the past. With entry instructions through Concierge Plus, management can quickly notice when new people were checking into any one condo too often.

Mirador 1000 now has the technology to match its modern premises, and residents are much happier with both the board and management.
"The onboarding staff took care of everything. They took all the resident data and set up a portal with all the amenities, workflows, and features. We didn't have to lift a finger."
Komal Bhojwani - President, Mirador 1000 Condominium Association